Rahua (pronounced "ra - wah")
Posted at 11:00 • 14 MAY• NVBL • Brands
---
We place the bar high for our products because we take both beauty care and health seriously. We have tested nearly every non-toxic product on the market for performance and share with you only those brands that meet our high standards. When our journey began, one of the first brands that impressed us was Rahua (pronounced "ra - wah"). In the salon environment, the products from Rahua Amazon Beauty repeatedly exceeded the expectations of our stylists. Not to mention, as a company, Rahua embraces the same values as all of us here at NVBL.

In the lush rainforests of South America, Amazonian women have applied Rahua oil to their hair and skin for centuries. This natural treatment is derived from a tree nut and extracted through an ancient ritual handed down by generations.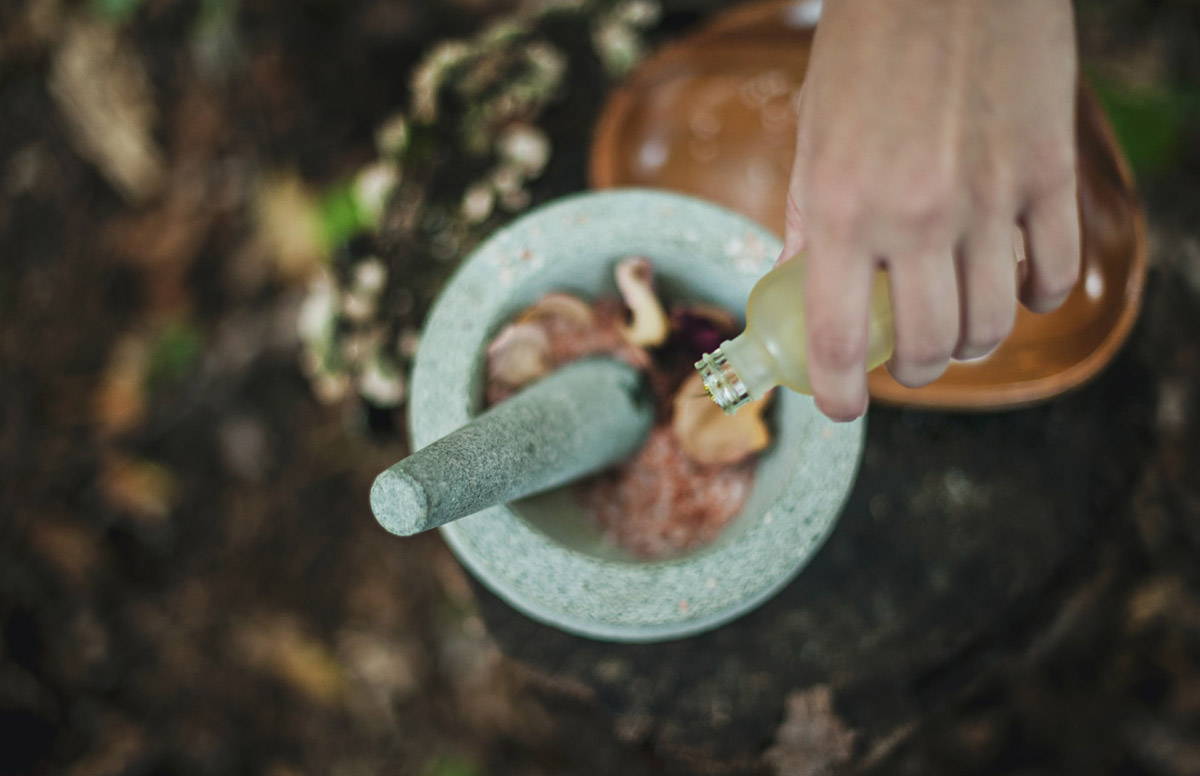 What are the benefits of Rahua oil?


Impossibly lightweight, Rahua oil works wonders on hair, adding strength and shine to all types without weighing it down. It's safe for color-treated hair, and actually extends the life of your beautiful color.
Rahua oil also nourishes and moisturizes the skin and scalp thanks to omega-9 fatty acids, also known as oleic acids, a type of unsaturated fat common in nut oils. Rahua oil penetrates easily and deeply into the skin and especially benefits those with dry and aging skin. Rich in antioxidant compounds that help protect cells against the effects of free radicals, Rahua oil may even slow the signs of again and help prevent certain diseases.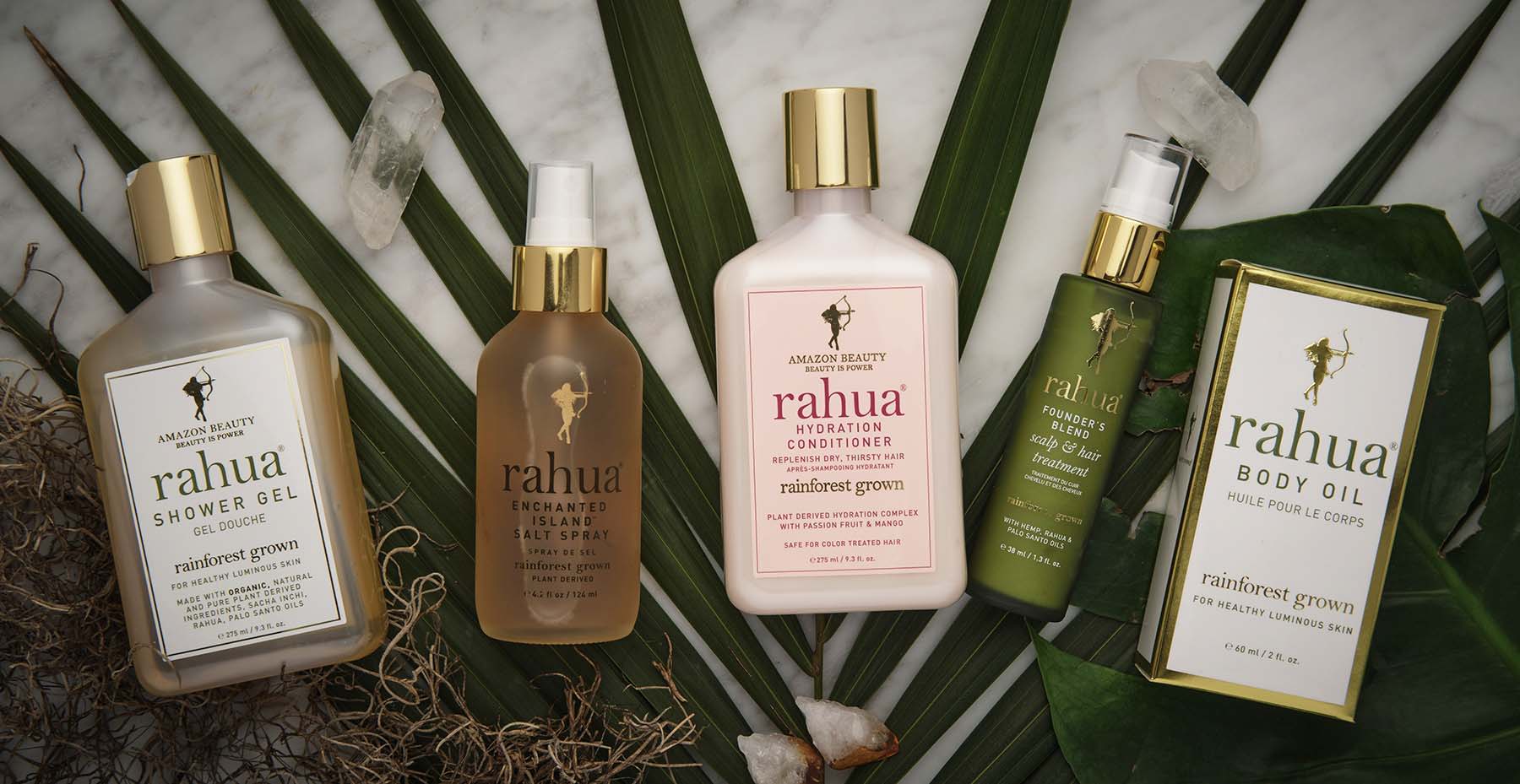 Our favorite Rahua products & how to use them

Rahua oil is unlike other natural oils you may have tried. We offer their hair and body oils, as well as their line of body, hair care, and styling products.
Restore health and natural shine to dry, damaged, or frizzy hair with Rahau Legendary Amazon Oil. It says right on the bottle: "For healthy lustrous hair," and this powerful little bottle delivers on its promise. After you shampoo and condition, gently dry with a towel, then apply directly to your hair, from mid-length to the ends. Style as usual. On dry hair, tame frizz and flyaways by applying a touch of oil to key areas.  
Enjoy similar benefits for your skin with Rahua Body Oil. Rehydrate parched skin and improve elasticity with a daily spritz. We recommend using the spray head to toe when you first get out of the shower or bath. Massage the oil into your skin for a radiant, healthy glow.
Rahua oil is unlike other natural oils you may have tried. We offer their hair and body oils, as well as their line of body, hair care, and styling products.
Enchanted Island Salt Spray is a stylist favorite and smells like a tropical vacation. Guayaba, hibiscus, and passion fruit not only provide the exotic scent but also an array of hair-health benefits. Spritz throughout towel-dried or air-dried hair and work in with your hands. Scrunch and style for beautiful texture and bouncy beach waves.
If you're new to non-toxic beauty products, Rahua shampoo and conditioners are a great place to start. Try the Rahua Classic Shampoo and Rahua Classic Conditioner to help rebalance the scalp and restore hair health.
The Rahua Amazon Beauty story
On a trip to the Amazon rainforest, noted hairstylist Fabian Lliguin discovered the secret oil used by the women in the village he visited. He was overcome by their incredibly healthy, lustrous hair and skin, and intrigued by the sacred process in which the oil was crafted.
Lliguin brought a sample of the oil to his New York salon and tried it on his clients. The results were impressive. It performed better than any product he had worked with before.
An environmentalist and advocate for the rights of indigenous people, Lliguin and his wife, Anna Ayers, came up with an idea that would not only share the benefits of this oil with others, but also support Amazonian communities.
Rahua Amazon Beauty was founded in 2008 and offers a line of plant-based hair and skincare products that feature Rahua oil and other regenerative ingredients sustainably sourced from the rainforest. Rahua oil is not found in any other hair or skincare products and continues to be obtained only through traditional methods by indigenous communities in the Amazon rainforest.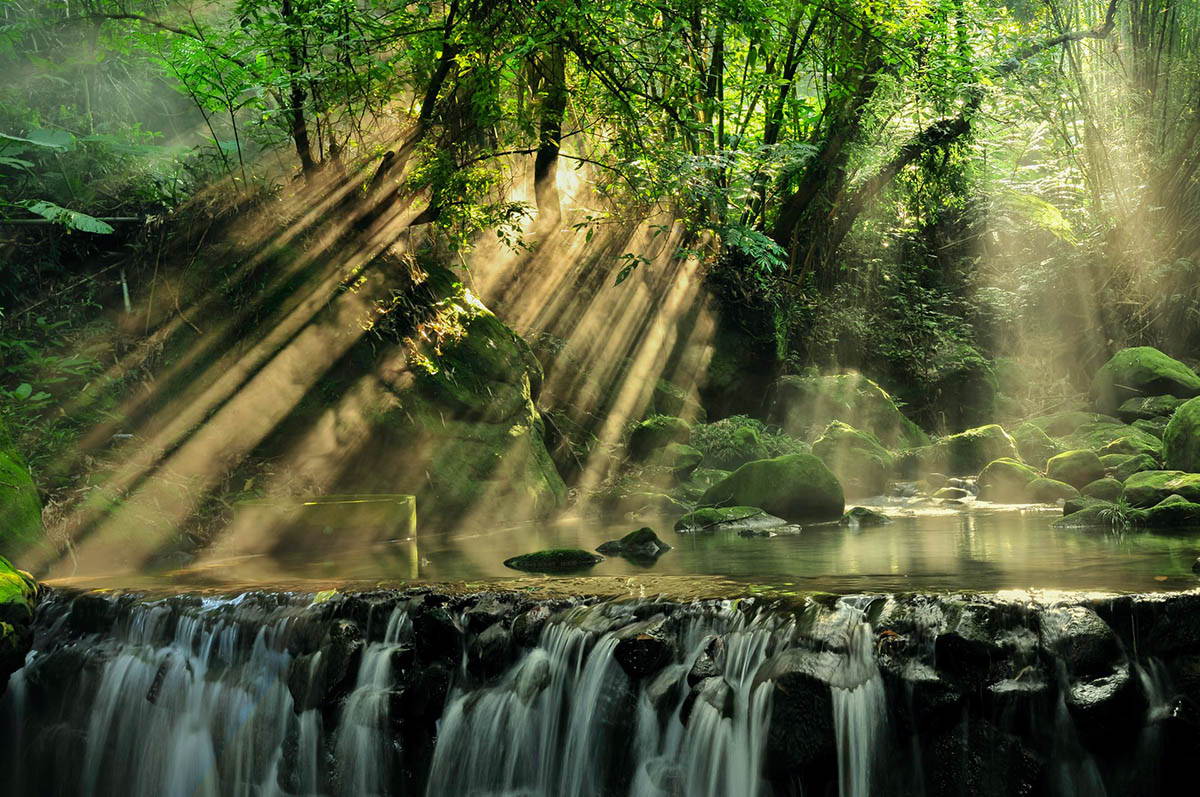 A Sustainable Approach to Beauty
Rahua was founded on the premise of working with Mother Nature, rather than against it. They call their approach "Symbiotic," which is their guarantee that ingredients used in their products are:
Outside of the procurement of their rainforest-sourced ingredients, Rahua also invests significantly in philanthropic and conservation efforts. Rahua's unique business model and practices mean you can feel good about enjoying their products and play a part in restoring and protecting the rainforest.
Ingredients are grown wild

Obtained through traditional techniques by the indigenous people who have crafted the oil for centuries

Part of a lifecycle to preserve the rainforest and the Amazonian way of life

Providing a self-sustained economy for people living in the Amazon rainforests
Why Brands Like Rahua Matter
Here at NVBL, we take a different approach to beauty care. As we search for the best non-toxic products on the market, we are confronted with two fundamental issues. First, companies can use cheap, mass-produced, and often hazardous ingredients in their products because the US doesn't regulate "natural" or "green" labeling claims. So, unless you're reading the ingredients list carefully, it's easy to unknowingly buy subpar products. Second, while some brands are now doing an admirable job sustainably sourcing ingredients for truly non-toxic beauty products, they often fall short when it comes to performance.
Rahua is one brand that goes to great lengths to ensure their ingredients are of the highest quality, genuinely natural, effective, and sustainably obtained. Their products are plant-based, vegan, cruelty-free, gluten-free, and meet our non-toxic standard.
The Rahua brand is an NVBL family favorite because their products are effective, made with ethically-sourced, non-toxic ingredients, and they're priced for daily use. Everyone can benefit from adding Rahua oil to their hair and skin care regimen.
---